If you are having trouble reaching responsible administrators brokers, call NASRO for help. Discover affordable Massachusetts Group Health Insurance from NASRO – the National Association of Socially Responsible Organizations. Call 617-480-2520. We're here to help the Self-Employed in a broad range of industries, from Tech to Real Estate from our Massachusetts Local Offices.
Compare NASRO's top quality and  affordable Massachusetts health insurance options with the cost, quality and benefits of your current health insurance.  An effective health insurance exchange has to do more than be a pass-through for a monopolistic health insurance marketplace.
For decades, NASRO has worked to make health insurance in Massachusetts more accessible. We have the administrative and technological expertise to help individuals escape from the layers of the health insurance administrative responsibility.
While politicians and bureaucrats dithered, NASRO has long provided on-going personal attention to Massachusetts-based self-employed people.
NASRO exists to help people who permanently self-employed  working as coders, programmers, real estate agents or insurance agents.
Self employed people are people on the move and we only offer health plans that will provide cover out of state and out of the country.
NASRO is a broker, a consultant and an administrator.
Having group health insurance coverage through NASRO is a unique experience in Massachusetts. Located in downtown Boston, NASRO is at the center of rapidly changing business development in the state. Many entrepreneurs out of MIT and Harvard have turned to NASRO because of our foundation in social responsibility, in a time when insurance companies have a problem making a commitment to basic corporate social responsibility. By joining NASRO companies become part of our community with national connections in many large metropolitan areas. There is power that comes from as many employer groups and self employed people working together by challenging the status quo to really lower health care costs.
NASRO is a Boston based private non-profit, with 30 years of service to the community and a solution to achieving affordable Massachusetts group health insurance and easily . We are a cost effective group health insurance exchange providing choices of truly affordable Massachusetts group health insurance, group dental insurance and other benefits, that has provided freelancers and self employed people with more options since 1992. NASRO is an independent administrator that acts only on behalf of its members and will quickly return phone calls we receive from the public
NASRO offers Massachusetts consumers a simple interactive administrative process that was developed for the benefit of the customer, not for the benefit of a government agency or an insurance company. NASRO pays close attention to the details and manages the forms, the questions and the regulations so there is no misinformation that is communicated to your employees.
From Greater Boston, the North and South Shores, and Cape Cod to Metro West, Central Mass, and Western Massachusetts, NASRO knows the plans, the medical providers and the problems with finding quality affordable health insurance that does not sacrifice benefits to help you and your family stay healthier every day.  Call us today at 617-480-2520 to learn more.
Ready to Enroll?
Go here to view plans and enroll online!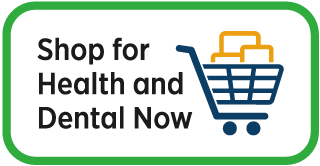 Please complete the form below to receive additional information.